Blog Posts - Beriani Bahan-bahan:4 cawan beras bashmati - bersihkan dan rendam selama 20 minit5 kuntum cendawan shiitake - rendam hingga kembang dan lembut - hiris nipis1/2 cawan kismis3 sudu makan rempah beriani4 cawan air150 ml susu cair3 sudu makan minyak sapi2 sudu m...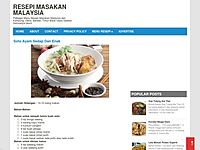 Bahan-bahan:2 pot beras basmathi (pot rice cooker) ~ dimasak1 keping dada ayam ~ dihiris kecil1 biji bawang besar ~ dipotong dadu3 ulas bawang putih ~ dicincang1 sudu besar cili mesin2 sudu besar rempah beriani ~ bancuh dgn sedikit air1 sudu besar se...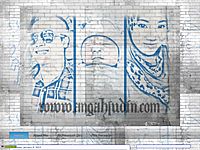 Semalam berbuka di RSMY House of Real Beriani. Isteri aku dah dua tiga hari dok sebut roti nan Cheese RSMY. Mengidam kot. Eh! hehe (kot ye alhamdulillah). Kami pergi RSMY House of Real Beriani di Danau Kota,Setapak. Lokasinya Belakang Hospi...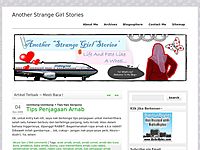 Bila sebut saja tempat yang bernama Muar, sudah pasti anda akan terbayangkan keenakkan masakan Mee Bandung nya dan keistimewaan masakan Baryani nya. Jika sebelum ini saya pernah berkongsi dengan anda semua tentang Restoran Muar Soup House yang terken...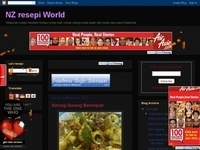 Bahan-bahan: 2 tin susu beras basmati - direndam 20 minit2 tin susu air2 cawan air rebusan daging1/2 tin susu cair3 sudu besar minyak sapi3 sudu besar minyak masak2 cm halia - mayang dan tumis5 biji bawang merah - mayang dan tumis2 ulas bawang putih...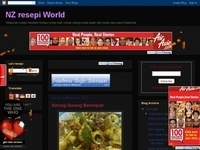 BAHAN-BAHAN: 1 kg beras basmati 1 kg daging kambing 250 gm minyak sapi 1.3 liter air Garam 100 gm badam 100 gm gajus 50 gm daun pudina 50 gm daun ketumbar 250 ml susu cair 50 gm bawang goreng 100 ml air mawar BAHAN B: 5 biji tomato (dadu besar)...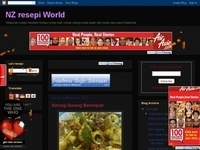 BAHAN-BAHAN4 cawan beras basmati (dibersihkan & ditoskan) 4 cawan air ¾ tin susu cair 600 gm daging 1 sudu besar rempah kurma 1 sudu kecil serbuk jintan manis 2 sudu kecil serbuk kas-kas 100 gm kacang gajus (dikisar halus) ¼ tin susu cair...