Blog Posts - Billybob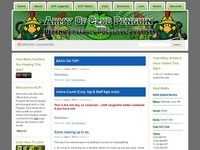 Rockstar's Edit: I added the times for Ausia since Star has many things to do. Hello ACP! So far, we are winning the war against Light Troops by many points. To continue crushing them, we need to have as many great events as possible. That mea...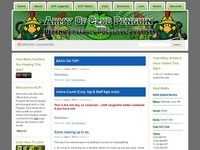 Hello ACP!   Today, we logged on Mammoth and faced the Dark Bandits and ended victorious. We averaged 11-12 and maxed 14. Our size stayed about the same for pretty much all of the event. Our tactics were actually really good, despite size. We s...
Hello ACP!   Today, we logged on CP and we had a really great recruiting session. We maxed around 25 and averaged 17-22. Even though there was quite a bit of lag, that still is affecting me while I write this post, we fought through it. We focus...
Hello ACP!   Today we logged on CP and had a great event. We averaged 11-12 and maxed 13. Even though we were close to our goal in terms of size, our tactics were really good, especially since we had a few new troops. Like I always say, we must...
Important Posts: Mod Count Goals: If we reach the goal listed below the event, promotions will be given out! Wednesday, January 21th 2015. [AUSIA] March ON BREEZE Server: TBA Times: ~ 8:00 pm JST // 4:30 pm IST (India) // 12:00 pm (Noon) BST (UK) //...
Important Posts: Events of the week Greetings ACP, Tonight we were scheduled to have a recruiting session, but I decided to have a training session instead because we were unable to have one last night. We logged onto Breeze and only managed to do on...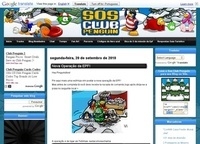 Olá, Pinguins, aqui quem fala é o Pico! Como já devem saber, haviam planos para que alguns moderadores do Club Penguin se tornassem mascotes para s próximas festas, alguns desses moderadores são Happy77, Billybob e Spike Hike. Alguns desses mo...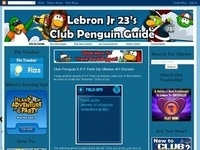 Today was a very sad day for penguins everywhere. Club Penguin founder Lane Merrifield, also known as Billybob, announced that he will be stepping down from his role as Club Penguin Owner and staff member of Disney Interactive. Lane will be taking on...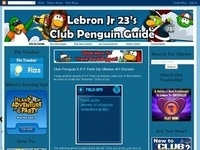 Penguins on server Cloudy were met with a pleasant surprise today. Ex Club Penguin owner/founder Lane Merrifield (Billybob) logged on to say hello to fellow penguins! I hope this is a sign of future meet and greets to come! Check out these photos I s...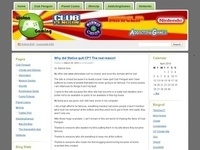 Hey everyone! It's Justrokstar, Club Penguin has launched a new "Reviewed by You" post today. Last week, Club Penguin wanted to find out what was the most challenging puzzle on Club Penguin! Fun Boy Fun said: The hardest for me was the yeti cav...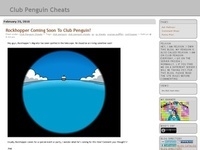 Hey! The Club Penguin Orange Puffle is coming this Friday ( February 26th! ) Todayon the what's new blog, Billybob replied to a comment saying that the Orange Puffle is coming this Friday. Well, that's all! -Pelk...