Blog Posts - Blogging Strategies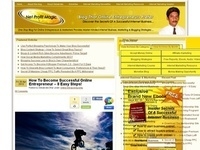 How to build a profitable blog? – Learn it from a struggler! Real life story of on how a struggling blogger became successful to build his blog profitable.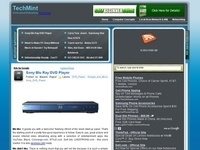 Today is a world of blogs you get everything over blogs all kinds of information, discussion, and solutions to all problems and above all you can make money through blogs. If you are not doing blogging its time you act and go for it. Many people try...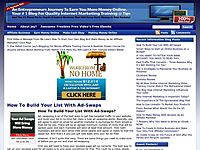 Blogging is hands down one of top online marketing methods today. What started out as mostly a hobby for many (and still is) has been gradually molded over the years into a solid business platform. It can be a be a part of your business or it can be...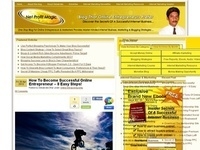 If you are a blogger or an online entrepreneur get 70% off on 4 premium products, exclusive offer with the best Christmas deal 2012...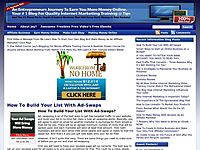 Observe These Rules And Start Making More Money With Your Blog Making money with your blog is not a difficult thing to do. Many people do that. They create a blog, add some content, and start making money. However, many other people also have difficu...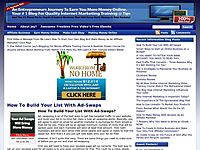 8 Important Elements of Successful Blogging Whatever the purpose of your blogging is, the basic building blocks for successful blogs will remain the same. Whether you're blogging for popularity or earning revenues, you'll have to be consistent wi...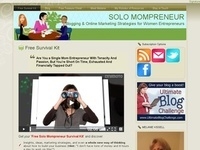 I'd much prefer to be posting a great story, shining the light on a fellow entrepreneur, or sharing tips, tools, and resources with you today. However … It's time for me to clear up a BIG misunderstanding regarding my blog. But first I need to...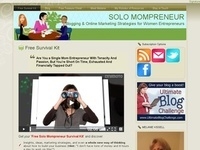 I can't speak for the European diet or the Canadian diet or any other country's dietary habits. But our diet here in the U.S. isn't the greatest.  Actually, our nutritional habits are really poor. Many of us need to take supplements – additi...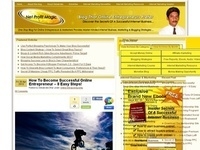 Diversity in setting New Year goals & achievements by different level of bloggers – A comparative study by Debabrata Dhar! A post on how probloggers and online entrepreneurs set their goals to achieve them.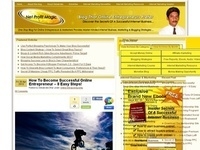 Setting my New Year Goals – A significant shift to Professional Blogging. It's a premium blog content written by Debabrata Dhar on how to setup realistic goals for New Year by an aspirant professional blogger or an online entrepreneur.