Blog Posts - Blue Eye
Review by Poorna Hey! I have really been working my way through eye pencils available in India, and recently I came across a gem in the form of Bourjois Duochrome range. The Duochrome range is like two colors in one, and some of the combos I loved...
Hey friends! How is the day coming along? I am still in the process of setting up my house. Missing mumbai's well furnished houses now. :P but its kind of fun too.....so no complaints. :) In the mean time i participated in a contest. :D Most of you a...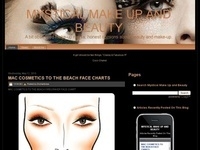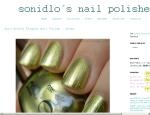 Hi my readers, I hope you won´t mind another eye makeup post. I made a blue look today. The main color I used is a blue eye shadow called Sophie Eyes from Our Rock Minerals. How do you like my look? I promise that the next post will be about nail po...
All right! I told you i am getting addicted to Michelle Phan here Right!!! So what i do in my spare time is watch her videos (which is all day! :P ) So i was going through her Spring Delight Tute and it was screaming my name out loud! Lol! You all kn...
I must say i have got smitten by the eye makeup bug. :P All i can think about is eye shadows and looks now a days.... So here is another look. Blue smokey eyes. I know its not perfect.i was just playing around with my various blue shadows and someh...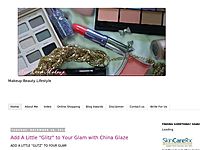 Faces Long Wear Eye Pencil Navy Blue Review,Swatches What the Company claims: Soft, creamy eye liner pencil glides on easily over the eye lid to define and highlight your eyes. The long staying formula lasts all day, yet is gentle and safe for peo...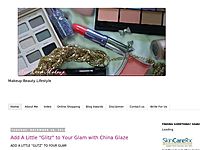 Faces Glam On Duo Eye Shadow 14 Smoky Look Review, Swatches What the Company claims: Advanced long-wear with powdery texture and crease-proof formula, is all what it takes to define Faces Glam On duo Eye Shadow. Designed as two lovely pools of c...
SevenRare.com – Seven Human Eye Color in the World. Eye color is an inherited trait influenced by more than one gene. SevenRare lists Seven Human Eye Color in the World, and they are; Amber Eye Color, Blue Eye Color, Brown Eyes Color, Gray Eye...