Blog Posts - Booklist
I've been trying to find activities that work for both a 6 year old and a 2 year old and Juliet discovered this one in her Fun With Nature: Take Along Guide . The girls drew a shape (snake) and then glued beans on top of it. Both h...
It is our habit to go the library and check out about 30 books a week just for our personal reading pleasure, but this year, I thought it would be good to make a list and try to go through it. Not because we don't read enough, but just to give us a b...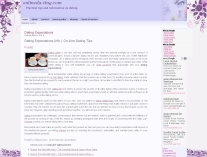 Image And Video Disclosure Of Substance Use On Social Media …Gibbs, Ellison, and Heino (2006) found that individuals constructing online dating profiles consciously enhance Questionnaire results further supported the ubiquity of such images onl...
Using Madeline as a starting point, we decided to "visit" Paris two weeks ago. Luckily for us, Paris is a much written about city in children's literature, so we had no trouble finding a huge pile of Paris reads from our library. This is...
We've been studying flowers lately, and even though it is fall, we still have a ton of flowers blooming around our neighborhood and in our gardens. I was hoping to find some good field guides to help us with identification, so I pretty much che...
I thought I'd share some of my picks for father's day books--This first one is one we recently discovered and loved, the rest are ones I've shared before. :) Ocean Wide, Ocean Deep by Susan Lendroth A little girl waits for her dad to come home after...
I apologize for my absence on the blog lately--we've been on vacation and I have been slow to get back in the swing of things. But, I do have a lot of share and will do so soon. For today, I wanted to share a comment that someone left a few weeks ag...
Hippo! No, Rhino by Jeff Newman This is basically a wordless book--the story is told mostly through the illustrations, but there are a few words here and there--mostly from an angry rhino who is mislabeled as a hippo. The illustrations are very...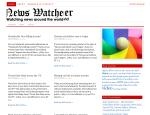 The following article covers a topic that has recently moved to center stage–at least it seems that way. If you've been thinking you need to know more about it, here's...
I received a box of review books from Tiger Tales a few weeks ago and I wanted to share some of our favorites. Scary Mary by Paula Bowles is the story of a fierce chicken who enjoys chasing and bullying the other barnyard animals. Eventually,...
Here's a little list to take to the library with you this week. We've been enjoying these. Augustine by Melanie Watt This is perfect for art lovers (tons of art references throughout the book) and for kids who have moved or are starting a ne...