Blog Posts - Boxing Show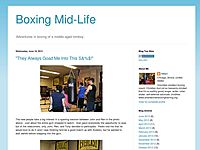 I helped out at Loyola Park's annual boxing show. I had been in the "war room" during previous shows before, but it was different being there as a coach. I walked in the room, and Tommy introduced me as the new coach at LaFollette. ...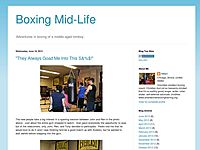 One of the nice things about having work flexibility is the ability to have some free time once in awhile during the day. Between doing paperwork at the office and having to call on prospective clients, I had time to attend the boxing show at t...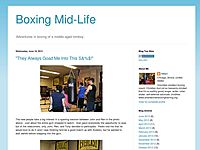 Alan talks to John, Nick, and Ken in this photo. John and Nick were suited up to spar. John asked why I hadn't been sparring lately. He thought I had been injured. I explained that I'm usually seeing potential clients the foll...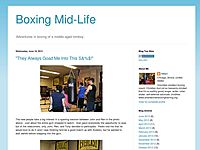 Eighteen people signed up for the gym this spring session, but way less than that showed up to train. The weather was nice today, I so figured most would rather be outside instead of in a hot gym. When Alan opened the door to the gym, eve...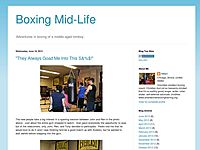 When Andre won the super heavyweight trophy in this year's Chicago Golden Gloves, I was very happy. It always feels good to be in the winner's corner. But what if the decision has been given to the other fighter?Like Barry once said, "It'...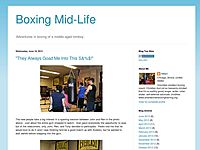 This time, I was all the way at the train station when I realized I left my camera at home. No time to turn back, so I just went on to Hamlin Park's boxing show. The photo above is from last October.Barry was there, and he was disappointe...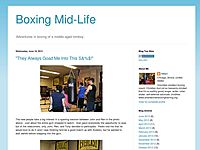 As promised some time ago, here is a photo of me wearing the lovely coach's jacket that Amy gave me a few months ago. There was no fight for me at this year's boxing show down at the field house, so I helped out everyone else in my assistant co...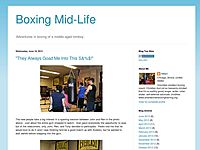 Natalia (I hope I'm spelling her name right) is seen here on the red heavy bag. She told me that she wants to see how the workout goes first before she makes any decisions about sparring. The guy in the green next to the rack is Marcus, w...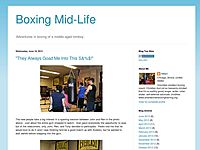 I remember my late mother, who was a casual boxing fan, saying of Ken Norton Sr., "Norton's an intelligent boxer." She liked the way he carried himself in interviews. Unfortunately, Mr. Norton is now the latest boxing legend who has passe...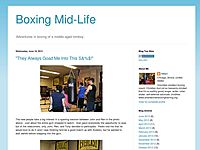 Tonight's Chicago Park District boxing show was held at Eckhart Park, over in the West Town neighborhood. The matches were held outside in a ring that was set up in the back of the field house. It had been humid most of the day, but by t...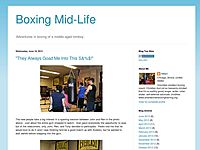 Earlier in the day, I thought to myself that I wouldn't be surprised if Igor showed up at the gym. Sure enough, Igor came in with a receipt in hand proving he signed up for the session. John was really working the tear drop bag, even betw...