Blog Posts - Brand Feature
  Ever taken a food personality test?! Find my Tenderstem® Veggie Tacos with Feta, Chilli and a Cashew Cream Sauce below! If you regularly devour food blogs it's fair to say you might describe yourself as a bit of a foodie, but have you ever tho...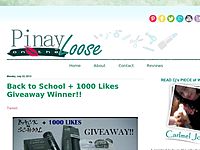 Hey pretties! What's up? It's been a hectic month for me due to some changes in my personal life and some major health concern. Forgive me for not posting much in September. But no worries, I'm back on track! I have so much to post this coming weeks...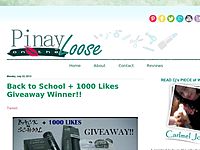 Hey pretties! Here's a clothing store that I recently discovered..no actually, it's a "fashion lounge" for all fashionista's out there! It's got dresses, shoes, bags and accessories for any type of girl's needs. It feels heaven just by browsing on th...