Blog Posts - Breckelle's Have you ever heard of Polyvore? You can create clothing sets and collections and it's a lot of fun. I've just been dabbling with it to learn what all there is to do and how to do it.Casual Summer Fare by brendakula featuring colorful shirtsDorothy P...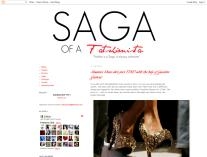 Spring is here and it's time to wear all of your cute sandals. Y'all know that I love to BALL on a budget and I've found some great designer look a-likes for an affordable price. So, there's no need to break the bank to look like a million bucks!&nbs...