Blog Posts - Bridal Shows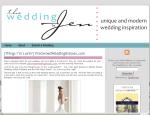 It's that time of the year again….bridal show season!  Invites by Jen is gearing up her booth and is excited to meet with all of the amazing engaged couples in the area. Winter bridal shows also present you with a great opportunity for savings w...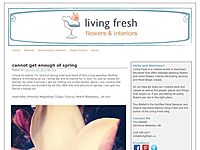 This past weekend we had the pleasure of attending the Wedding Trends Bridal Show at Bingemans in Kitchener. The show was very well attended and the vendors poured their passion for weddings into their booths' decor. Our booth, 'NYC mee...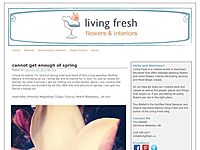 Happy, happy new year to you! After a very busy holiday season in the new studio and an amazing 2012 we are relaxed and ready to take on all that 2013 has to offer. We are starting off the new … Continue reading →...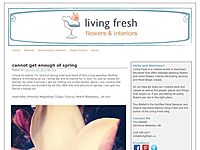 We were busy little bees over here at Living Fresh last week making bouquets and centrepieces for the Conestoga Country Club Bridal Expo on April 1st, 2012. Our theme for the wedding flower booth was A Midsummer Night's Dream. So are focus w...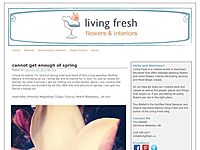 On Sunday April 1st Living Fresh spent the day chatting with brides and grooms about wedding flowers at the Conestoga Country Club Bridal Expo. The theme for our floral display was fashioned after A Midsummer Nights Dream. Here is a peek into our...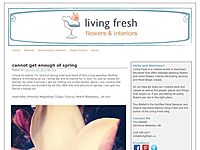 (image: Golf North)   Getting married? Looking for a florist? Want to talk wedding flowers? Meet us at the Conestoga Country Club Bridal Expo this Sunday, April 1st from 12pm to 5 pm! We can guarantee you that there will be lots … Continue r...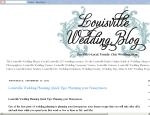 Hello Kentuckiana Brides! Just would like to remind you of an upcoming bridal trunk show over at the Bridal Warehouse here in Louisville Kentucky. Maggie Sottero is famous for its designer wedding dresses, bridal gowns and bridesmaid dresses. Ma...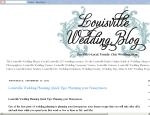 Hello all! I'd like to announce to you as well that, along with the bridal trunk show of the Maggie Sottero Wedding Dresses 2012 Collection, comes the arrival of the newest Maggie Sottero Couture Collection: the Sottero and Midgley 2012 Collection.