Blog Posts - British Villages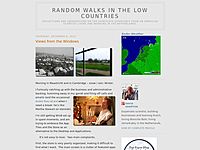 This turns out to have been my week for walking the Canals. I normally zip through Paddington Station on the way elsewhere, diving into the Tube or jumping onto the Great Western Railway out of the city.  Today, though, I found a couple of hour...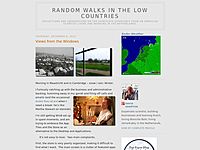 A thousand years ago, the Domesday Book took note of the outlying hamlet of Stoche, lying in the rolling hills and waterways of today's Northamptonshire.  By 1254, its name had augmented to Stokbruer after a prominent local family, and six hun...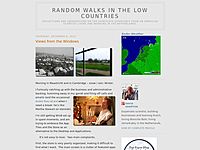 The River Wye flows through a rugged cleft heavily forested,  in southeastern Wales.  Literally inhabited for millennia, with cave artifacts dating back 12,000 years to Paleolithic times, the valley was also a medieval religious centre and...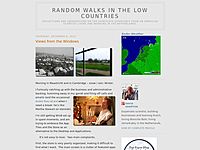 We should have a drink in Henley.  There must be more: surely the roads do not end at Henley-on-Thames?  A shrug.  Marlow?  Well, and why not. It's Valentines, after all…   Marlow owes its existence to the fact t...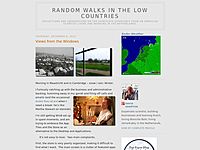 'plans for the weekend?  The professor raised an eyebrow, gathering papers.  "Going up to see the Peak District.  'Staying in Buxton, exploring the northern loop of roads."  Ah, the peakiest bits…  "Really?"...