Blog Posts - Brunch Ideas
 Entry #1877, November 28, 2012 Now that you are decking your halls with festive cheer have you decided what stockings to hang this year? Whether you have traditional stockings or you like to change out the fireplace mantel yearly, new traditions ar...
Guest Blogger #789, Entry #1872, November 27, 2012 This is the time of year when holiday fireplace mantles probably get more attention than ever; especially if the mantle belongs to a house that has children in it. After all, it's the fireplace...
Entry #1868, November 26, 2012 The holidays just aren't the holidays without decking the halls with festive cheer, right? This week on Stagetecture Radio – 'Your Weekly Home at Stagetecture' on Blog Talk Radio, join me as we f...
Entry #1869, November 26, 2012 Getting married this winter season is a great idea. The cold weather gives a romantic ambiance for couples who promised to love each other and start a new life together. It is definitely a season of love and sharing. On...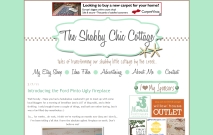 Orange Julius - even the words makes my mouth water. I love the dreamy orangey-ness of it all, but hate driving all the way into town to grab one. That's when I figured out how to make my own version! CLICK TO READ MORE OF THIS POST Due to stol...
Entry #1516, August 26, 2012 Looking for something to pump up your weekend treat? Try this Zucchini Bread Pancakes. Well, we all love pancakes. It is something that is loved by all ages that makes it perfect for a weekend menu. Pancakes are easy to m...
Entry #1479, August 19, 2012 If I could, I would eat breakfast for every meal of the day. Seriously. Between the breakfast meats, breads, potatoes, egg dishes, and who can forget yummy pancakes, french toast, crepes, and quiche.. I could just consume...
 Entry #1131, April 28, 2012 Happy DIY Saturday! I thought I would take a break from the DIY home projects and focus on another home project  – MOM! In two weeks it will be Mother's Day – May 15th and Mom loves to have a yummy bru...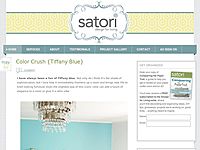 My sister is hosting Easter dinner this year and, as a result, I haven't decorated my own home one tiny bit. It's not that I don't see the significance of the holiday, I've just opted to leave everything packed away in our sto...