Blog Posts - Budget Quilling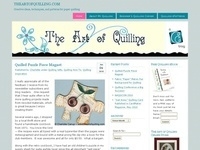 Looking for quilling inspiration?  Why not upcycle old gift enclosure cards into new cards for friends and family? Last fall I spent a lovely day with my friend stopping at yard sales and thrift stores.  At one very unique shop in downtown Villa Ri...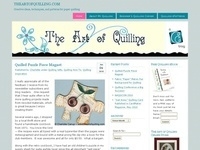 I was looking around the craft store yesterday and came across some small chalkboard ornaments in the unfinished wood section (Craftwood brand make by Darice). At 2-in x 3-in, these little chalkboards are the perfect size for a gift tag ornament and...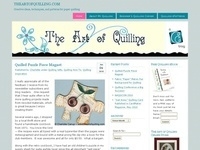 Several months ago I was doing my usual look through Michael's scrapbook paper isle to see what papers they had marked down to ridiculously low prices when I happened upon one sheet left of a St. Patrick's Day paper called Lucky Day Shamrock Big...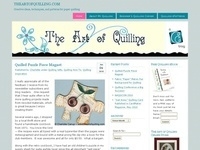 Quilling paper and tools are fairly inexpensive compared to other art supplies, but the extras added to a project can drive up the cost.  If you are making a lot of cards and quilled gifts, here are some tips to help keep the cost of supplies down a...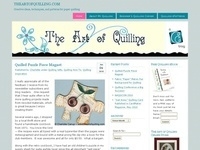 Pomanders have been around for centuries.  Once used as a way to mask unpleasant odors, modern pomanders are a fun way to add a little extra scent to the air.  This fancy pomander is made from a plain paper mache heart ornament I found in my local...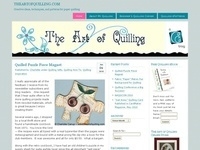 I enjoy making and giving quilled cards to friends and family, but sometimes I simply run out of time to make a card from scratch.  I end up giving a store-bought card, but feel a twinge of guilt because it seems so impersonal.  Sound familiar?  ...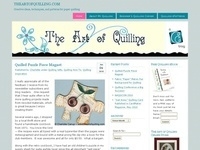 I don't own all the paper crafting tools and gadgets I would like.  For the type of crafting I do, I find I need variety more than quantity and it is hard for me to justify spending the money on a new punch, die cut, etc., when I only want a f...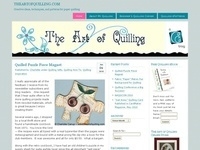 Twice a year, my local library system conducts a book sale of hardbacks, paperbacks, children's books, magazines, and tapes, that have been either culled from circulation or donated by patrons for the sale.  With the emergence of online used b...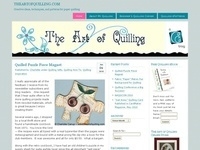 If you are going to make more than just one or two small pieces of quilling, you owe it to yourself to purchase one of the quilling workboards and design guides that are currently available.  These are quality boards made of dense self-healing cork...