Blog Posts - Buttercake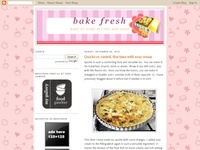 A few months back I had a small party of our friends with "Back To School Theme" . I was hosting it and we had ordered kids meal for food. What should be the sweet I asked myself. This recipe which I had seen at Rasa Malaysia was lurking around in my...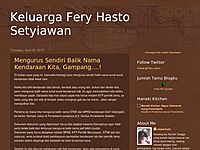 Alowwww Maneki Kitchen fans lovers...haiyah...emang ada gitu yang ngefans ama kita, mudah2an ada yah. Lamaaaaaaaaaaaaaaaa banget gak update, gak tengok2 niy blog, gak sempet, foto numpuk, mau di publish tapiiiii eikeh gak punya tenaga lagi. Semua ker...