Blog Posts - Cabo De Gata
Parque Natural Cabo de Gata Der Parque Natural Cabo de Gata (Kap der Katze) ist ein ein 38.000 ha großer Naturpark im Osten von Almería. Er ist einer der größten Naturparks im Mittelmeerraum. Neben der Wüste von Tabernas (ebenfalls Almería)...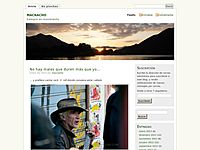 Bilbao, mayo 2013. A esta expedición íbamos a ir 3 personas, luego 2, al final fui solo. Con una buena preparación en bici y muy mala nadando y corriendo, tenía intención de terminar sin prisa. A pesar de encontrarme allí, no tomé la salida de...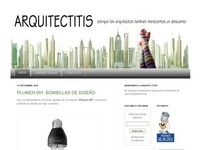 Por: Javier Dahl (To read the English version go to the bottom of the article) Dentro del Parque Natural del Cabo de Gata Nijar, Almería, España, se encuentra un pequeño pueblo blanco, Las Negras, en el que predominan las formas geométr...
He aquí la razón del destino de nuestro #Gatatrip: la Noria de los Escullos o, como ponía en la placa de su entrada, el cortijo de Acebuche, una gran casa rural perteneciente al camping Los Escullos que sirvió durante todo el fin de semana como b...
Tras las primeras impresiones de este #gatatrip, un blogtrip independiente; hoy os traigo otro de los aspectos del viaje que más puedan interesar a todos aquellos que estéis pensando en realizar una escapada a Cabo de Gata: la ruta. Si bien es cier...
Como muchos seguramente habréis visto en Twitter o Facebook, este fin de semana Meridiano 180 se ha ido de viaje con otros 12 bloggers a Cabo de Gata, un paraíso almeriense que en noviembre desprende una nostalgia mágica que difícilmente se puede...