Blog Posts - Calligraphyph Hello! I am back and for this post I am going to share the tools, the materials that I usually use in my Calligraphy writing. First, are the papers that I use when writing. Canson Watercolor Paper 200 gsm – I often do watercolor calligraphy or... My #ABCsBookChallenge journey and experience. Featured image source: https://www.behance.net/gallery/22776351/Twenty-Tw...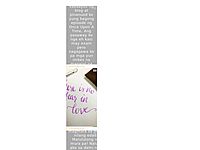 Since I had several days off, I decided to practice calligraphy after weeks of hiatus. I know my handwriting ain't the best out there but, that's all I have. Btw, this is from a poem I made ages ago. 🖖🏼 I used walnut ink from @thecraftcen...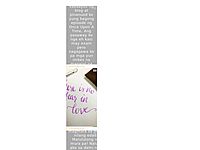 Just some scribbles I made. I really thin, I need to practice more. Any tips for lefties doing calligraphy?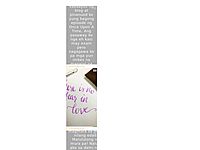 Scribbles about relationship goals. #calligraphy #calligraphyph #vsco #vscocam #vscophile #vscoph #freehand #relationshipgoals (at Dominga St., Malate, Manila)...