Blog Posts - Candi Plaosan Lor
Jawa Tengah, sebuah provinsi di Indonesia yang terletak di bagian tengah Pulau Jawa. Ya iyalah soalnya kalo terletak di bagian timur namanya Jawa Timur *dijejelin atlas*. Dengan luas wilayah sekitar 32.548 km², selama ini saya baru pernah berkunjun...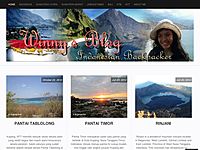 Love may forgive all infirmities and love still in spite of them but Love cannot cease to will their removal By Clive Staples Lewis Hello World Klaten, Agustus 2016 Coba sebutka kisah cinta… Baca lebih lanjut →...