Blog Posts - Cap'n Crunch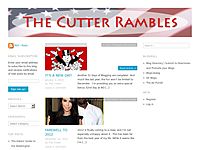 Despite threatening to stop playing kickball several times over the past few years, I can't seem to quit the adult version of everyone's favorite children's playground game. I no longer travel to the National Mall in...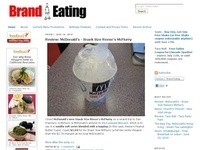 In the spirit of Space Ghost and the late Johnny Carson, Cap'n Crunch is getting his own late night talk show. The unique marketing move could be awesomely entertaining or supremely awful for the beloved cereal icon. Because everything is digital n...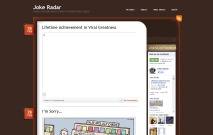 We have reached the point in our post-modern society where it is now necessary to deconstruct the cartoon shills of sugary breakfast foods for our own amusement. We will warp Captain crunch, distort Count Chocula, and utterly degrade Tony the Tiger.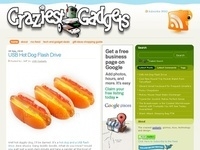 Cap'n Crunch Guitar Can Lay Down Some Crunchy Grooves Cap'n Crunch Guitar Can Lay Down Some Crunchy Grooves Check out this awesome custom bass guitar called, appropriately enough, "The Cap'n" from Holcomb Guitars (the s...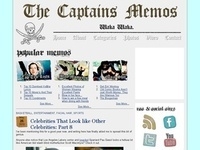 The Captain we will be highlighting this month is everyone's favorite breakfast pirate, Cap'n Crunch. No doubt about it, Cap'n Crunch is a well respected, delicious cereal. But there is a high profile conspiracy surrounding this...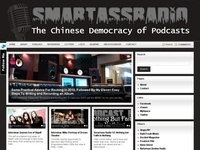 Everyone who's ever taken a law class of any sort, or who reads Uncle John's Bathroom Reader surely knows about the absolutely retarded case brought against McDonald's by some old bitch from Albuquerque who didn't know not to...