Blog Posts - Care For The Family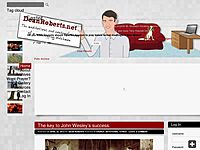 I'm pleased to announce that Care for the Family have released a free book aimed at people who are married or in relationships and are thinking of getting married. The book has contributions from a wide range of writers, including myself, which...
I very clearly remember walking in through the front door of our home having returned from the hospital with our newborn daughter thinking, "What do we do now?"  Having spent months preparing for the moment, it still came as a shock.  T...