Blog Posts - Carl Davis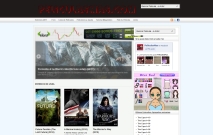 Sinopsis: En Carthage, un tranquilo y pequeño pueblo de Texas, Bernie Tiede (Jack Black), un enterrador muy querido por todos los vecinos, traba amistad con una adinerada y malvada viuda (Shirley MacLaine) a la cual acabará matando… por accid...
We were Now in 1989, I was Now 30 Years Old, Susan was 29 Years Old and the Kids, Nathan and Natalie were 10 and 8 Years, and We had Now been Living in the Same House for 7 Years! Things were Going Alright at Home and Now I had a Decent Job with a D...
In this Series of Posts, I will writing about the Artist's who are in My "Greatest Ever Soul Singer of All-Time" Poll. The Poll is over to the Right of the Blog, it has been Running for a Few Month's now, so if You haven't alread...
So in a few Days (around the 2nd week in June of 1987) were Back Home in Great Yarmouth, in the same House we left about 3 Month's earlier, and with the "Old Boy" still ill in Hospital. We didn't really know How Bad he was, as I said previously my M...
It was now about Late April time 1987, our New House was a bit of a Tip really, the Person we Exchanged Houses with, was as we found out, a Bit Of a, shall we say "Scum" The House had been Left in a State with Stains all over the Carpets, one...