Blog Posts - Carol L. Schlitt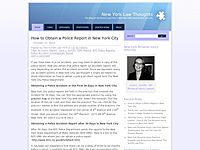 A New York woman slipped and fell on black ice at the pay station kiosk of a train station and injured her shoulder and back so badly that she required surgery on her back. A physically active woman, she was devastated by these injuries. She asked us...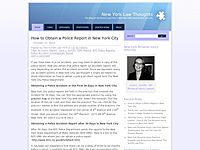 Our client was a passenger in a car travelling east on Randall Avenue in the Bronx. When the driver made a left turn on Zerega, the car crashed into a dumpster left in the street. Our client suffered a fracture of his both fibulas, his left ankle and...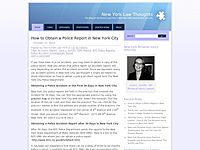 A New York City man crossing Third Avenue at 73rd Street was struck by a car and badly injured. The injured man retained our law firm to represent him in an effort to collect compensation from the man who hit him and to protect his rights. We investi...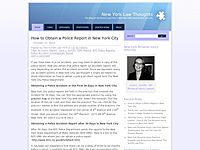 A social worker went to meet a client family at a privately-run homeless shelter in the Bronx. While waiting for her clients, she slipped and fell in the lobby on a floor made slick by rain. She injured her back and hip and missed time at work. She r...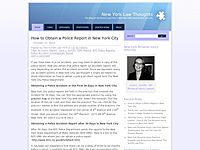 A Manhattan woman and her husband went shopping at a big box store in the Bronx. While standing in the check out line, an employee knocked over some wood that hit the woman in the head. The incident left the woman with a concussion and neck and arm...