Blog Posts - Cashthatstacks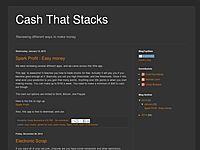 If you save all of your old junk, chances are you have some computers and other electronics sitting around that no longer function properly. There are components inside of these electronics that are worth some money. A lot of the parts in computers h...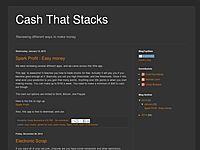 Coupons may not make you money, but if they cut down on the amount of money that you spend then it is still money in your pocket. You need to buy things like groceries anyways, so why not save as much as you can in the process. Coupons can be combine...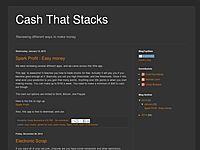 There are things that you may never think of that can actually generate a decent amount of money. One of those is participating in psychology studies. If you live near a university, these are especially easy to find. Many studies have a need of contr...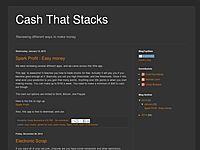 GigBucks is another great Fiverr knock off. I really like this one since you can post jobs from $5-$50 ads. This is another great website for those with SEO skills. There are lots of opportunities for SEO jobs, article writing, Data Entry, Clean...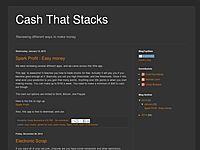 Similar to the Craigslist post earlier regarding selling your stuff on Craigslist, well you can also sell your stuff on Ebay as well. You can sell things such as old clothes that no longer fit. CD's that you have on your computer, and phone. Ma...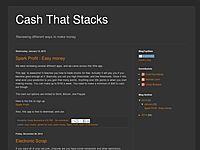 Something that you can take a look into is if anyone has ever owed money to you, and there was a check sent that went "unclaimed", well then you can check out Missing Money. Maybe you moved out of an old apartment in which they owe you your security...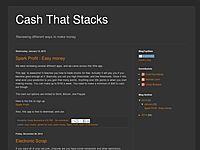 Perk is very similar to Swag Bucks. There are many options available to earn points. You can do anything from search the web using the Perk search to answer surveys or sign up for special offers. Small tasks like this add up points quickly for you so...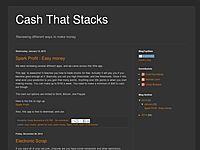 Do you have a large following on a Social media website? Do you think a lot of people on that social media website appreciate your opinion? Well, based upon the posts you make, and the things that you are interested in you can actually sell your righ...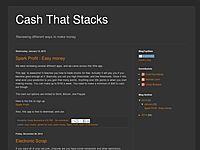 A fun little corner of the internet is SwagBucks. There are very few legit websites that you can fill out surveys, and it actually pays. Sure this website does not pay a ton of money, but if you do a few things here and there you can gain a few gift...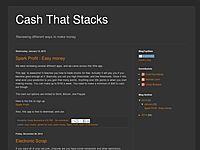 If you are bored and surfing the web endlessly, you could put the time and boredom to use. One site that you can do this on is Amazon Mechanical Turk. If you already have an Amazon account, it can be used to sign up for Mechanical Turk and Amazon pay...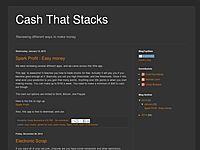 We came across another Fiverr website. Here we have a website that you can name your price anywhere from $4 - $100. This website even has an 'erotic' section (weird I know). This place is doing pretty well. They seem to be right up there with Fiv...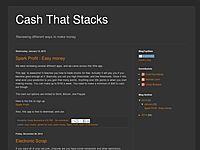 Do you have money to invest? Not sure where to invest? Maybe you have an extra $200 dollars laying around and you are wondering how to make the most of that cash? Well here is an idea. The quickest way to making large amounts of money is simple. The...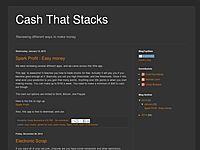 We came across Fiverr a while back. We have used this here and there. This is a very neat concept. It is simple to setup an account to Fiverr. It is pretty simple; you can post your skill, or offer a service for $5. For example you could offer to wri...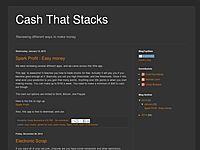 If you are asking yourself "What is SEO?" then this post may not be for you. SEO, in a nutshell, is just what the acronym stands for "Search Engine Optimization". We have come across another website for those that have a very specific need. T...