Blog Posts - Casio News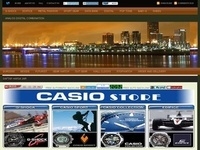 Casio America, Inc. and its parent company, Casio Computer Co., Ltd., proudly announce that TRYX™ has been named the "World's Most Adjustable Digital Camera" by Guinness World Records. The 12.1 megapixel camera, which appears in the 2012 e...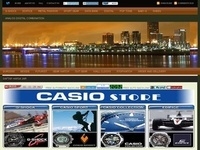 Texas Instruments recently rocked the graphing calculator world by adding a touchpad to its TI-Nspire calculator, and Casio has now come back with a technological revolution of its own: a high-res color screen. Of course, a 3.7-inch, 384 X 216 disp...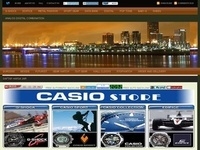 The latest G-Shock watch from Casio boasts the usual array of shock and water-resistant claims, and now it can add FCC acceptance to the list, having passed through that government agency's approval process. So, why did this wristwatch hit the FC...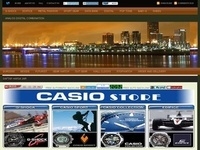 World wonders if Casio actually makes Linux-based devices.If you happen to be making devices that run on Linux -- of which Android is a subset -- odds are pretty good that you'll be getting a phone call from Redmond at some point. And that's just w...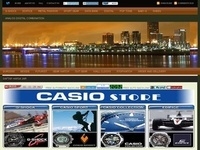 Given the sheer quantity of marketing muscle that Casio put behind the Tryx, you'd think the company was gearing up to rival Nikon and Canon in the DSLR space. Instead, out popped the outre device you see above. Without qualification, this is one...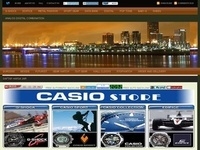 For years, construction workers, thrill-seekers, and everyone else unfettered by cubicle walls have had rubberized, rugged handsets to keep them company on the road. Until fairly recently, though, the price of durability has been settling for a du...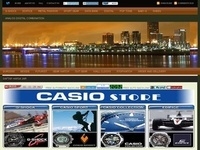 Just when we were beginning to think that the well of watch innovation had run dry, Casio comes along and renews our faith in multi-use timepieces, with a watch that not only tells time, but does magic! The appropriately-named Casio Magic Watch wa...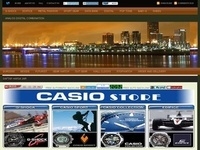 Plotting their latest spread of watches this spring, Casio executives decided it was time to "go green." Some poor schmuck in R&D took them at their word. Thankfully for mother nature, the Casio Pathfinder PRG110C-3 is more than meets the eye;...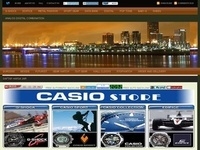 Alright, so Casio's new Poptone Cubic Puzzle watch may not actually contain any puzzles (or games of any sort, for that matter), but it does boasts some buttons that kind of, sort of resemble Tetris pieces, and it in comes in blue, which is good e...