Blog Posts - Castle Crown Wilderness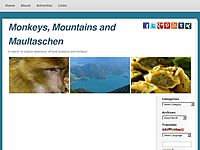 The original can be found here: Your Adventure Guide to the Castle Wilderness. Please read the original. Your comprehensive guide to the Castle Wilderness, a paradise in SW Alberta where you can hike and paddle without the crowds. It's also an ideal...
Pass Herald Letter to the Editor I have walked your slopes, your heights, your dales. Felt the peace it gave, the serenity to have heard the windsong through the trees and the sounds of birds. I write this for you! Obituary for the Castle: Goodby...