Blog Posts - Cat Adoptions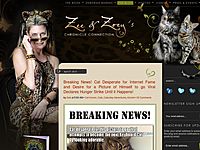 Many of us are excitedly waiting for season 4 of the wildly popular Netflix series, Orange is the New Black (OITNC). Based on the life of Piper Chapman, a woman in her 30's living in New York City who is sentenced to 15 months in a minimum-secu...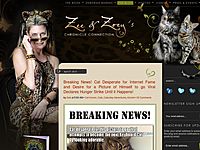 For whatever unfathomable reason, shelter workers will tell you that statistically black cats are often the last to be adopted and the first to be euthanized. The reasons vary, but the ill-conceived superstition that they bring bad luck is at the top...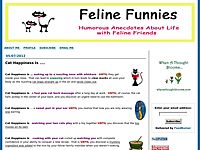 Reason #1: You never need to fear your feline friend's reaction to a bad hair day. He or she will always look at you with the exact same expression. Reason #2: You will never have to worry about your alarm clock malfunctioning once you have a feline...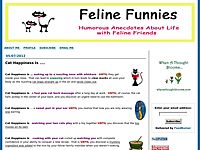 Hi, my name is Jack. I was adopted off of Craigslist in the beginning of October. When I was first adopted, I was very hungry, malnourished, and full of all sorts of problems like ear mites, fleas, and infections. But my new mommy took me to the scar...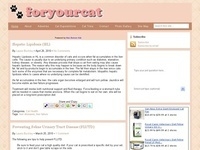 Guest Post by Sarah.Adopting Old Adopting older shelter pets can be great for both the adopted and adoptee – the animals find good homes, get a second chance at the life they deserve and help to reduce stress (without the mess!) and increase the lo...