Blog Posts - Cat Exercise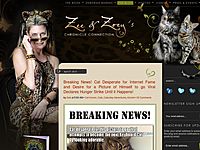 I don't know about you, but I feel completely invigorated from that stimulating workout that Harley shared with all of us! That is my kind exercise routine and one that I can relate too! Happy Wednesday all – hope I didn't wear you...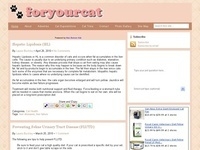 Guest Post by Elle-Rose. Your cats mental wellbeing is just as important as it's physical health and nutrition. Many owners simply assume that their pet is "happy" and often, as there is no certain way to tell, many of us might become lazy in e...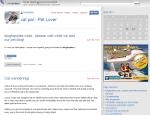 We all know how eager dogs are to go for a walk, but a lot of indoor cats don't show that much enthusiasm for getting out and about. Maybe they're just too cool to show it. But indoor cats do sometimes get a bit on the tubby side, so it's up to...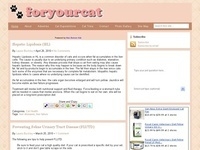 Interactive play sessions are beneficial to your new kitten. These sessions are important because they help: reduce fear build muscle tone and coordination prevent items in your home from being damaged to teach what is and isn't acceptable for...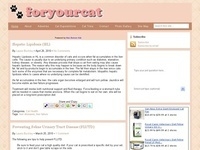 Interactive play sessions are beneficial to an adult cat. These sessions help to: build trust build confidence strengthen the bond you share with one another reduce fear provide exercise for an overweight or sedentary cat encourage a normal and heal...