Blog Posts - Cestovní Tipy Nikdy jsem netíhla k posílání balíků mezi rodnou ČR a nynějším domovem v Belgií s jakoukoli přepravní službou či poštou. Nejen, že přeprava zásilek je příliš drahá, ale někdy i… Příspěvek Přeprava zásilky z Belgie d...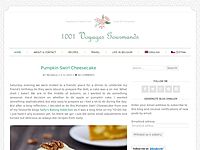 Salar de Uyuni is the world's largest and highest salt flat that extends on about 12 thousand square kilometers in the altitude of 3,656 m above the sea level. It… Příspěvek Quick Guide To Salar De Uyuni Tours pochází z 1001 Voyages...