Blog Posts - Chabby Chic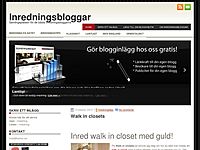 Inredningstrender Att följa trender eller inte? Idag finns det trender inom i princip allt. Allt från kläder och inredning till musik och film. Trots dessa rådande trender så väljer de flesta att följa sin egen stil och smak och inte bra gå e...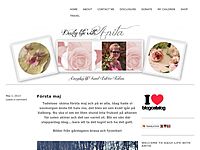 Chabby Chic i vid matbordet. Det viktigaste kännetecknet för Chabby chic inredning är äldre möbler. Det kan väljas för dess utseende ålder men alla dessa sjunger av slitage. Lägg till en feminin touch och du får en helt unik utseénde. ♥T...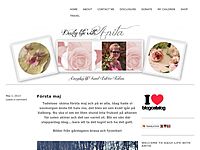 Denna favorit look utstrålar romantik och nostalgi och är perfekt för en girlie boudoir. En vacker fransk stil trä säng staplade hög med dunkuddar kommer att ange tonen. Klä den upp med utsmyckade möbler eller blanda och matcha tillbehör fö...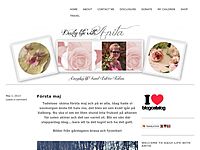 Eftermiddagen gick åt med att måla texten på bordet med en grå färg, tog lite tid när det var fyra ord som skulle till på bordet "Livet Vänskap Omtanke och Kärlek" fick plats med en snygg typtext. Allt tar sin tid men det är ju...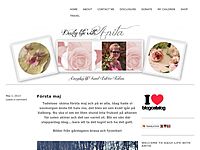 My little pitcher has finished working ♥ enjoying my morning moment ♥ Is a bit spoiled with all this peace all around ♥ but on the other hand ♥ What are spoiled? ♥ I'm home! ♥ Home boy ♥ Words are hilarious and gives strange vibr...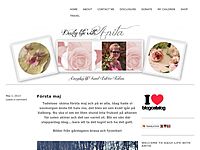 Tio vägar till Chabby Chic! Källa: Style at home 1. Nånting att sjunka ner i 2. Ett väl slitet bord 3. Antik ram för konst 4. En gammal stol 5. En ljuskrona 6. Duka med gamla linne servetter 7. Skapa luftigt med sänglinnen i sovrummet 8. Ta det...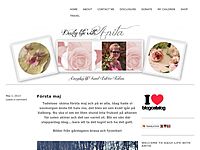 Våran enkla svenska Chabby Chic stil som sagt inte så mycket rysch plysch utan den är enkel harmonisk och stilren med influenser från Frankrike och England. Och jag har sagt det förut den är lätt att inreda med. Jag är en bra bit på väg med...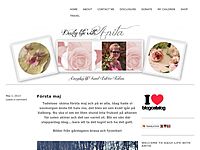 Shabby chic är idag är en av de mest populära stilar i världen. Denna vackra stil dök upp på åttiotalet. Det kom från en önskan att fira den romantiska förflutna och för att åstadkomma en elegant totala effekten genom att återvinna gamla...