Blog Posts - Chaka Kahn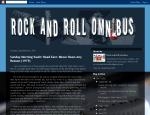 It is the rarity for music groups to keep the same lineup over the course of it's history. Reasons include (but not exclusive to):Sick of being poorSick of travelingSick of bandmatesSick of abusing substancesSick of corporate runaroundsSick of being...
Hello, everyone! It's Thursday, you all know what means, right? Time for a throwback music video! I want to go back to the 80′s! Don't you all agree that dance music sound more joyful than the mainstream music nowadays? I think so! This is...
report from foxnews.comWhich stars are going to play at the 10 official Inaugural balls? Sources tell me that it was only this weekend that President-elect Barack Obama's Inaugural committee started sending inquiries to potential music...