Blog Posts - Chambertin
Pinot noir has caused more grief to more growers and winemakers than any other grape, but still they persist with this tantalizingly fussy and fickle variety.Producers in all corners of the world attempt to grow pinot noir because it is the grape of...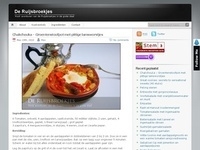 Chambertin is de naam van een grand cru wijngaard met een oppervlak van 12,90 hectare in Gevrey-Chambertin in de Côte de Nuits (Bourgogne). De gemiddelde opbrengst is 390 hectoliter (51.000 flessen) per jaar. In het kadaster zijn zo'n 55 afzon...