Blog Posts - Character Transfer
Funcom officials have recently announced the details of the upcoming server merges, all of which will be performed in the next few weeks before the Christmas holidays. US servers Bloodspire and Hyperborea are the first to be merged, with more to foll...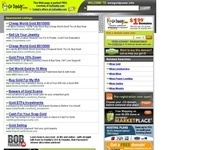 Well Blizzard have finally done it, you can now transfer from a PvE realm to a PvP realm. Needless to say the response has been mixed. Many gamers were worried about the massive influx this is going to see in PvP servers such as Mal'Ganis which were.