Blog Posts - Chef Rob As people are completing their Christmas list of things to buy for their loved ones and friends, shopping for the very much awaited Christmas feast is also finding its way to the urgent to-do list this season. Majority of families would always go...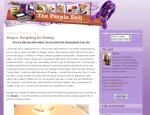 Back when I was still a beginner in the kitchen -- not that I think I'm a pro now, I'd always have a set of go-to recipes I can impress my family and friends with. Some involved mere frying, but my favorites were ones which are actually very easy to...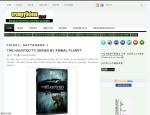 Last night, I was fortunate to learn about the New Wave of Cooking using Midea products with the handsome culinary genius Chef Rob Pengson. Within 45 minutes, he has simultaneously conjured 9 dishes... Read more at http://crumpylicious.com/...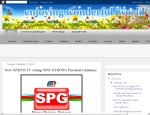 Midea, known as one of the world's largest producer of consumer appliances, its latest kitchen appliance line answers food preparation woes with all-new kitchen range.Charles Zhang - Deputy General Manager Phillip Trapaga - General Manager Guest Ch...

OTKB (Olive Tree Kitchen and Bar) in Bonifacio High Street turns 1 with a special tasting menu available on September 26,27 and 28 only. Chef Rob Pengson and Chef Jonvic Mangibin has come up with a 6 course tasting menu that also comes with a special...

Shine Bakery and Cafe at the SM Aura is the new venture of Chef Rob Pengson (Goose Station) and Chef Sunshine Pengson. Chef Sunshine moved Gourmandise, her old patisserie in Serendra and incorporated a savory menu into her new cafe. Our friend Chef G...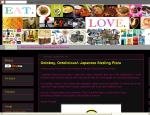 We've always wanted to dine at The Goose Station owned by chef couple Rob and Sunshine Pengson. Fortunately, a thanksgiving business event was hosted by Acer to treat its partners to an intimate and gastronomic dinner. We were initially served w...