Blog Posts - Chilcot Inquiry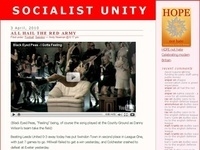 No matter the contents of the long awaited Chilcot report, the destruction of Iraq and suffering of its people will follow Tony Blair and the others responsible for this crime to the grave. Never has a war illustrated the moral turpitude of a ruling...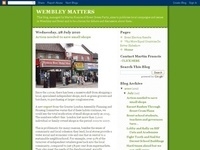 Prior to Ed Miliband's speech today there had been press comment that foreign policy had played little part in the General Election campaign. Here is Brent we did have a cross-Brent hustings on War, Peace and the Middle East where some of these issue...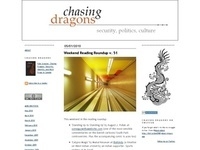 'The fact that faith, under certain circumstances, may work for blessedness, but that this blessedness produced by an idée fixe by no means makes the idea itself true, and the fact that faith actually moves no mountains, but instead raises them up w...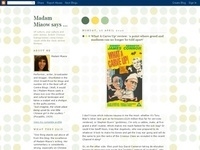 Video: a telling moment when Blair admits 'inconsistency'This time it's personal.Watching live feed of Tony Blair at Chilcot. Anyone else noticed how, when he's on the spot he glottal stops for England (presumably seeking orfenticity) but adopts posh...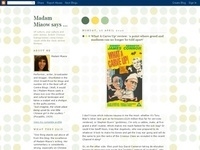 Tony Blair returns to the Chilcot inquiry into the Iraq war this Friday following certain, ahem, 'inconsistencies' in his earlier testimony, contradicted by former attorney general, Lord Goldsmith, and former head of MI6, Sir John Scarlett. Ooh, ther...
Probably the best review of Brown's appearance at the Chilcot Inquiry is in the FT of all places. It show us exactly how Brown has used this Inquiry as a showpiece to try and get him re-elected for five more years, rather than as a real Inquiry...
As I said earlier, what initially looks good for Gordon Brown tends to come back and bite. It appears that is exactly what is happening from his "performance" at the Chilcot Inquiry. First we have this in the Telegraph, watch the video fi...
British troops were deprived of the right equipment to fight wars in Iraq and Afghanistan and were still being hampered by a lack of resources, the former head of special forces has claimed. According to the Telegraph: In a withering assessme...
Questions from Stuart Tootal: As one of those who participated in the invasion of Iraq in 2003, I would expect some pretty tough questioning of Gordon Brown at today's inquiry into the conflict with regard to the provisioning of our armed f...
Gordon Brown's cuts 'cost lives of soldiers' So says General Lord Guthrie of Craigiebank who adds Soldiers' lives were lost in Iraq and Afghanistan because Gordon Brown failed to fund the Army properly when he was Chancellor, a former chief...
I asked on Friday if Blair was  Slick, self-Righteous or Sincere, well according to the Mail on Sunday 8 out of 10 people think he is just a plain Liar. More details below: Chilcot war Inquiry: We STILL think Blair lied, say 8 out of 10 | Mail...
Just two years ago at the first chance Westminster had to debate Iraq My wife and I wrote this: As usual Mr Blair shows his contempt and utter cowardice by not attending the Commons for an Iraq Debate. In fact the last time he attended was to declare...
I was struck by one paragraph from this article in the Guardian on the Blair show at the Chilcot Inquiry. It is from Haifa Zangana a novelist and former prisoner of Saddam Hussein's Iraqi regime This inquiry can only be meaningful if it leads t...