Blog Posts - Child's Birthday Party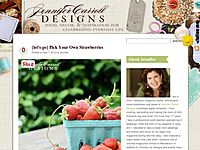 Memorial Day weekend always marks the beginning of summer to me and what says summer more than a pirate party on a beach? The papers for this party are featured here in my etsy shop. Because I get so many questions about this party I thought it would...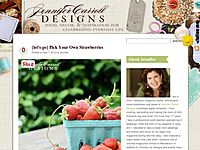 At last the long awaited cookie post! I apologize for the long delay – I have just moved into a new home and can I just say that I will take childbirth any day of the week over moving! While I've gotten through the majority of boxes my of...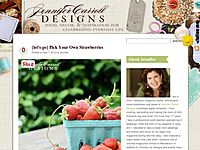 I am excited to finally share more photos with you of my sweet Emma's 1st Birthday party! I am so glad that I chose the Beatrix Potter theme. I loved seeing Peter Rabbit & Jemima Puddleduck peeking out of books, plates and more! It felt whi...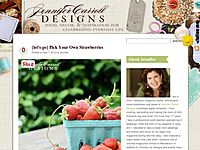 My little Emma turned one earlier this month and I am excited to share some of the festivities with you. In this post I want to show you the cake that my mom and I made for her. I love ruffled cakes and have posted lots of them to my Pinterest boards...