Blog Posts - Childfree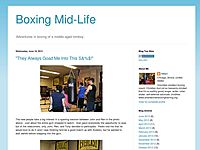 Two people from Loyola Park fought at Seward Park's boxing show last week, and I was in both of their corners. Solomon attends Barry's class, and my primary function was to use his cell phone to record his fight. Solomon won his bout. &nb...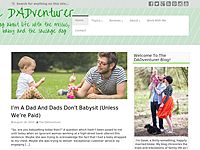 In her nearly two years of life, there's only been a handful of days and nights when I've failed to see Toddler L. The odd stag do, the occasional blogging conference, an infrequent night out with mates or when the missus has gone back...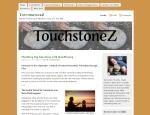 Every MONDAY join us. Write, post, link-up, share your story and your voice. Be part of carrying the weight of confidence, empowerment and share our mission to empower, inspire, and remind women, parents and children that the time has come to celebr...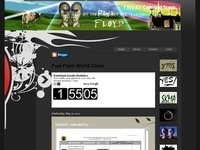 Times have changed; men are carrying their weight but it does not always seem like it to women...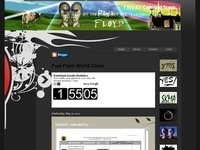 Dealing with being childless by circumstance...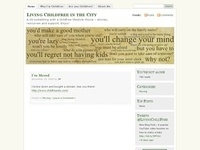 I'm pretty much curious as well as confused about the whole Female Sterilization procedure. I am curious because: I do not like putting all those extra hormones in my body every day. I want to be sure I'm not going to get pregnant. I do...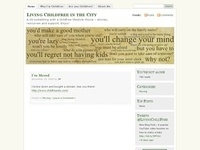 I would rather be responsible for being on birth control then believing the guy is doing everything right. Since I would be the one having to deal with the "mistake" I'd rather prevent any mistakes before they start. The types of bi...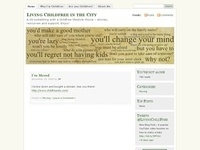 I had been with my last boyfriend for over 4.5 years. Many of his traditional Catholic family expected that we would get married then start having kids. And he had the same future belief for us. Sadly, our relationship had to come to an end because I...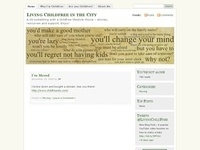 I have many friends and family members that believe that they should have kids. Each and everyone of them have their own reasons. And those reasons are very valid - for them. And I respect their choice to fulfill their life's calling. For me, I be...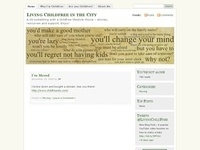 I was watching a comedian on the Jay Leno show last night. He had a bit about how his wife just loves their kids when he just doesn't really want anything to do with them. And how she can spend hours upon hours with them, when he locks himself in the...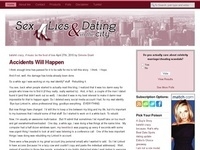 My insomnia has been out of control lately.  I'm sure it's a sign that I should be doing something (everything) differently, but in the meantime I cope with late night reading, TV and hulu. Which brings me to last night and the fact that I was watch...