Blog Posts - Children Story Book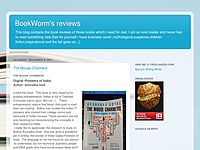 GoosebumpsThe Blob that ate everyone Goosebumps is famous book series by R.L. stene . He is very famous children book author. He has written adventure,thrill and scary stories,novel meant for children .The writing style is as such that it...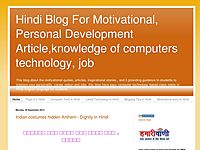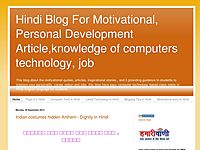 सबसे बड़ा धन- संतोष the biggest money- satisfactionएक saint भ्रमण पर निकले हुए थे । उन्हें रास्ते में एक king मिले, जो अपन...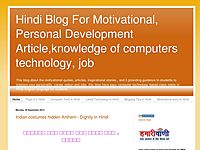 सूप या चलनीएक प्रसिद्ध सूफी संत थे । उनके बारे में एक Recognition यह थी कि वो किसी भी व्यक्ति से जब मिलते...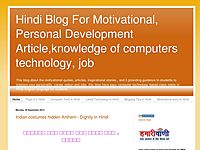 एक सिंहनी माँ- जिसने नर-रत्न दिया राष्ट्र कोएक नर -रत्न महाराणा प्रताप कौन थे..? आप का जवाब होगा k...