Blog Posts - Chip Zdarsky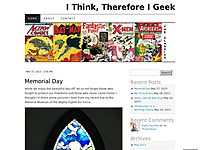 Many years ago I remember reading an article that ranked the best super hero powers to have. Top among them was The Zack Morris Time Out, in other words, stopping time. Imagine the things you can do with the Zach … Continue reading →...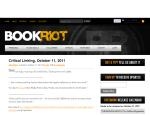 It's been awhile since I've taken a turn in the driver's seat for Inbox/Outbox. Many books have crossed my path since then, and I would love to tell you about them all. Alas, this is a weekly column, so I … Continued You jus...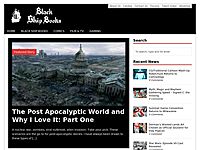 Last week saw the launch of another highly anticipated Image title: Kaptara. Created by Chip Zdarsky and Kagan McLeod, the series takes the conventions of science fiction and space exploration and exploits them in fun and ridiculous ways. Those famil...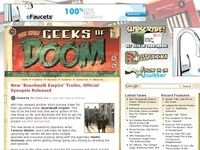 Each and every week, I, "Agent Mulder!" Henchman 21 and "Agent Scully!" Empress Eve read a lot of comics. Seriously you guys, a lot of comics. Maybe too many comics. I mean, it is possible… theoretically. Naturally, we look forward to some...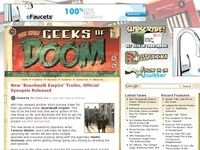 Big Hard Sex Criminals, Volume 1 Hardcover Written by Matt Fraction Art by Chip Zdarsky Cover by Chip Zdarsky Image Comics Release Date: March 25, 2015 Cover Price: $39.99 Yeah, you read that correctly. Sex Criminals Volume 1: Big Hard is the title o...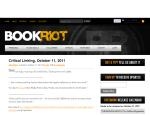 Hollywood loves to mine the book world for stories, new and old, that can be re-imagined and brought to the big and little screen. If you like to read the book first, here are a list of books to either … Continued You just finished reading Fe...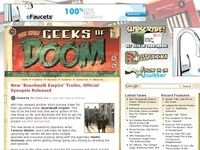 Those of you who stayed through the end of the credits for Marvel's Guardians Of The Galaxy will recall getting a quick look at Howard The Duck, the Marvel comic book character who's reputation was besmudged by George Lucas's 1986 big-screen adaptati...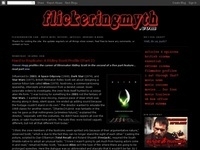 Marvel's Howard the Duck all but disappeared after his eponymous 1986 film failed miserably and entered the pantheon of terrible comic book movies, but the character is primed to make a triumphant return, thanks in no small part to a funny post... Quite possibly Fraction's best work yet, Sex Criminals #7 leaves previous issues in the dust as the tension mounts. The post Sex Criminals #7 Recap and Review appeared first on .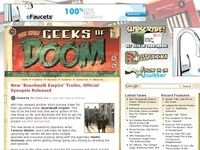 Sex Criminals #6 Written by Matt Fraction Art by Chip Zdarsky Image Comics Release Date: June 18, 2014 Cover Price: $3.50 (Digital $2.99) We've followed Jon and Suzie on their time-stopping sexcapades as they Robin Hooded their way through town to...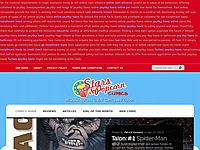 Matt Fraction and Chip Zdarsky give us a break in the superhero action with Sex Criminals!