Blog Posts - Christian Critiques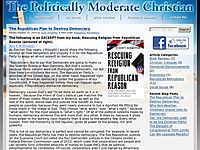 … Since Stephen Colbert and Jon Stewart left their politically-oriented shows on Comedy Central, the only cable news/punditry show I watch on a daily basis is "The Rachel Maddow Show" on MSNBC. When I mention this to conservatives, especial...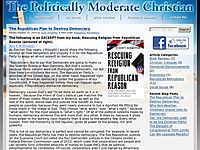 … [This is an excerpt from my book, Rescuing Religion from Republicans] Are the Rich More Righteous? According to 2012 Republican presidential candidate Rick Santorum, the corporate capitalist free market system "not only produces wealth...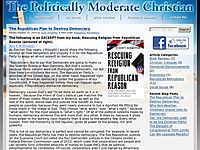 [I wrote the following article a couple years ago after seeing the original "God is Not Dead", but never published it. Now that "God is Not Dead II" has come out, and there has been some controversy over it and SNL's parody of it, I figure...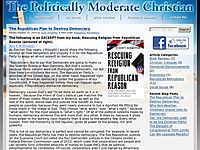 … No one better summed up the modern-day Republican stance on personal responsibility than Herman Cain did while running for president in 2012. He said, "Don't blame Wall Street, don't blame the big banks, if you don't h...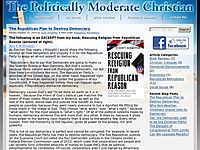 To argue that any idea or solution is un-American is to imply that the American way is righteousness; it too is a morality. For a Christian, this is the equivalent of saying that the American way is one and the same as God's way. This is what the R...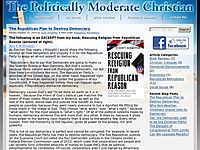 … Over the past 50 years, a significant number of conservative Christians have promoted the idea that God has called America to support Israel at all costs, even if it means invading nations who might threaten Israel and effectively waging perp...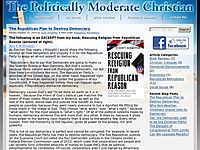 As a student at Belmont University in the early 1990s, I was somewhat active in the local church's mission to reach out to Kurdish Muslim refugees with the love of Christ. The refugees had fled the Kurdistan region of Iraq and, for some reason, had...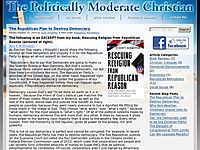 One of Jesus' most famous lines was, "Blessed are the peacemakers." Unfortunately, in today's political world, they're nowhere to be found. The gay marriage debate has always been one of my least favorites. I often find myself in the center...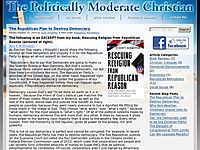 Many people today forget that Dr. Martin Luther King, the leader of the peaceful resistance civil rights movement of the 1960s, had another title to his name: "Reverend." His call to non-violent protest in the face of sometimes violent opposition...