Blog Posts - Christian Parenting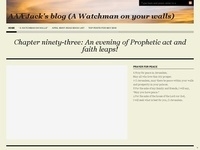 "God is good." I told her. She was upset with God because she thought God was a tyrant who wanted to control, restrict, and punish her if she did not … Continue reading →...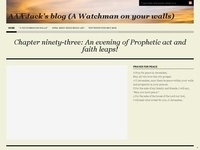 Taking the Holy communion is a faith in action. When I partake the body and blood of Jesus I receive from Him what I have otherwise overlooked and taken for … Continue reading →...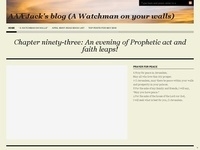 God raises men and women to become His watchman for a season, an appointed time, a specific assignment in their lives. In the Old Testament, the prophets serve as watchmen in … Continue reading →...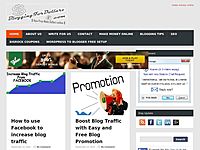 While it's true that there is no concrete definition or correct methods of raising your children the right way – a few parenting tips could however help you ensure the happiness of your child! So if you or one of your friends had a baby lately, t...

21 January 2015 Train up a child in the way he should go: and when he is old, he will not depart from it. -Proverbs 22:6 (KJV) I remember holding my fathers pointer finger because my hand was too small to fully grasp his hand as we would walk in gro...
Sunday was my birthday. My husband was going to take me out to dinner at a nice restaurant. We had gone shopping earlier in the afternoon and we were on our way to go eat. All of the sudden I had a craving for Clam Strips and fries. I don't really...
Everything has a beginning, and everything has an end. I cannot keep looking at where my daughter is now, but at the expected end. There have been people who have had dreams about her and told us about them, good dreams about the expected end. There...

I am just about as "social" as you can get. I love a good party, I love a "catch up" phone call, I LOVE meeting up with friends. I'd probably be classified as addicted to Facebook due to my social nature... but sometimes things just need... I was thinking hard about what to write as my first post. Many ideas came to my mind (and they will be used later) but I figured it best to start off with a little piece about me. My name is Tom Canada. I have been married to my wife, Niki, for almos...

Sunday was kind of jam packed. Our church schedule is kind of crazy for lots of reasons, but mostly because we have lots of kids. Nathalie has to write 26 sermon reports for Confirmation class each year for a total of 52 reports before...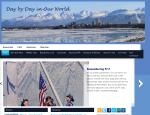 Maybe I'm unique with challenges of parenting my boys in our world.  However, I think that's not the case.  Otherwise, there'd be little market for books on parenting lining the shelves of the bookstores and libraries.  Knowing...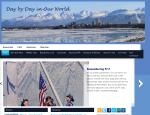 Many thanks to LitFuse for allowing me the opportunity to review the new book, Lead Your Family Like Jesus which is co-authored by Ken Blanchard, Phil Hodges, and Tricia Goyer.   When it comes to Christian parenting, where can you turn for guida...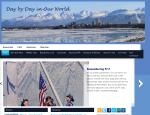 Do you ever have days when you wonder what foreign language your child is speaking?  Or, maybe you wonder why son # 2 does not respond the same way to you as son #1?   The 5 Love Languages for Children could be a great resource for you to n...