Blog Posts - Christmas Quilling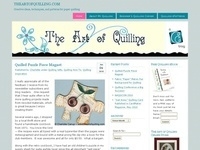 I was looking around the craft store yesterday and came across some small chalkboard ornaments in the unfinished wood section (Craftwood brand make by Darice). At 2-in x 3-in, these little chalkboards are the perfect size for a gift tag ornament and...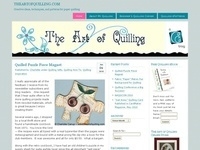 I have participated in many craft shows over the years and have found one that I really like sponsored by the South Cobb Arts Alliance.  Unlike traditional 1-2 day shows where you set up your booth and then personally sell your merchandise each day,...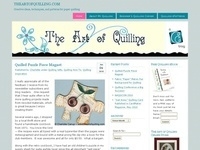 When making cards, I think it is fun to replace letters with bits of quilling.  It adds such a touch of whimsy.  When I ran across the "Big On Christmas" stamps from Stampin' Up! I knew they would be perfect for my 2011 Christmas...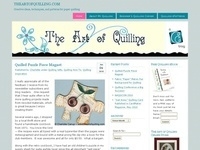 In response to the many requests I've received for more "captured" ornaments, I am so very pleased to announce the newest addition to the collection:  a quilled wreath!   Just like the snowflake, this quilled wreath is assembl...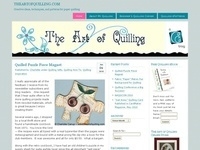 I am so excited to share the news!  As promised in my last post, the first pattern I've completed for 2011 is for the Quilled Captured Snowflake — a beautiful paper snowflake captured for all time inside a glass ornament — just like a...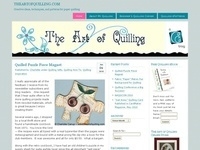 The Thanksgiving leftovers may still be in the refrigerator, but I am going into crafting overdrive to finish up as many quilling pieces as I can.  I have been lucky enough to have been accepted into two juried Christmas houses this year.    The C...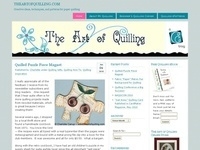 Several weeks ago I was approached by Laura Boetto of Papers and Pixels,  a new On-Line Crafting Magazine.  She had downloaded my free eBook, Quilling with Confidence, and was having a grand time learning how to quill.  Laura was writing an introd...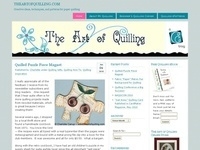 We had "snow" much fun quilling this past Saturday at the Christmas Quilling Workshop.  I wanted to take a moment and show off the wonderful projects the students made.   They did such a great job!   Our next class will be Janaury 2...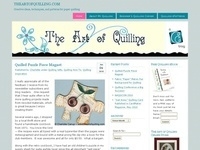 I don't own all the paper crafting tools and gadgets I would like.  For the type of crafting I do, I find I need variety more than quantity and it is hard for me to justify spending the money on a new punch, die cut, etc., when I only want a f...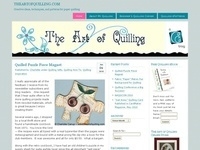 I belong to several Yahoo quilling groups.  If you want a constant flow of creative ideas and great quilling, I urge you to join.   The other day a very talented quiller, Lucia, posted some photos of some ornaments she had finished.  They were gla...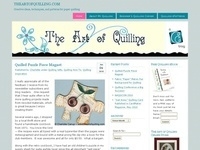 I will once again be teaching quilling classes this fall through the Marietta Community School, the continuing education division of Marietta City Schools.  The classes will be taught at Marietta High School, Marietta, GA.   Quilling I — Be...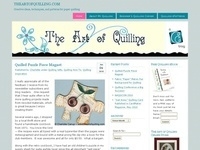 There is still time to embellish your Christmas crafts with quilling.  This sweet little angle works up quickly and would add a heavenly touch to your Christmas projects.   You will need Basic quilling tools (discussed earlier) Quilling paper, 1/8...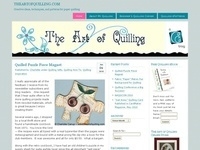 I want to thank all of the ladies who attended the Christmas quilling class at the Marietta Community School.  I hope you had a great time because I know I sure did!   Our class project was a Christmas card with a detachable snowflake ornament.  I...