Blog Posts - Cisco Network Academy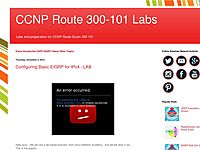 What do you need to be a good network engineer? If you want to be a good engineer, real world experience is a must. Studying certs is fine, but the experience is what makes a good engineer.. You will never forget the hard le...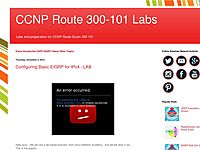 Configuring point-to-point GRE VPN LabI saw this exercise in this website:Google Drive-click here It was part of Cisco Network Academy. We wanted to do the lab.The graphic was this one: We need to understand this first: &n...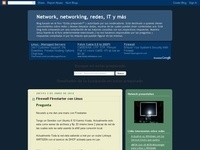 Proyecto Final de Enrutamiento Lea con atención la siguiente situación que se presenta y realice las configuraciones que se le soliciten. La red de la Universidad Autónoma de Bucaramanga está distribuida de la siguiente manera: Exis...