Blog Posts - Coastal Artisan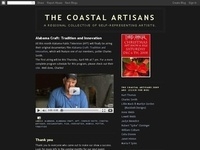 Maria Spies has worked as an independent ceramic artist since 1973. Originally from Mobile, she has studied with many national and international artists but most of her time has been spent in her own studio working and developing her own styles and...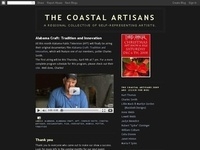 Degree in Art from the University of Alabama during the Paleolithic Period.In 1990, began an art partnership with Lucy Clark and created punched metal luminaries on mosaic bases. This proved too difficult to continue due to weight and sharp edges. Co...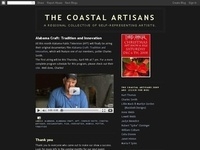 William F Colburn, Jr. was born in Birmingham, Alabama, and currently resides and works in Fairhope. Following in his father's footsteps, he began welding at a very young age and over the last 15 years has successfully worked at establishing a busin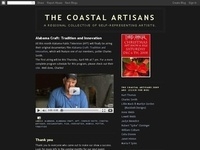 Working with clay has been a love of Lowell's since his childhood. He first discovered clay on his own when he was about 5, while playing near his family's home in Fort Walton, Florida. When he was about 11, he happened to see a folk potter givi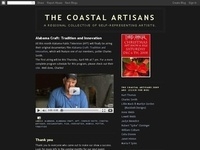 I am making wooden vessels - bowls, urns, vases, goblets - hand turned on a lathe, or hand carved, or both. My medium is wood that I harvest directly from tree or stump.The wood that I work with is of no value to more conventional woodworkers. The tw...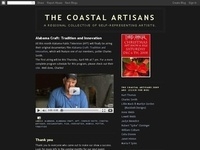 In 1974, when Jaclyn was in her sophomore year at the University of South Alabama, she happened to look through a doorway into a new art class being offered by Lloyd Patton. The class was metal smithing. She dropped her handful of clay and never look...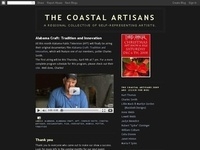 A native of Canada, Anne relocated in 2000 from Ontario to coastal Alabama, where she currently shares a studio with Lowell Webb.She discovered the joy of working with clay in 1993 when she signed up for a pottery introduction class as a diversion fr...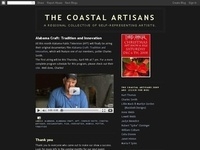 In the heart of the black belt of the Deep South, on the western edge of Alabama and just a few miles from Mississippi, sits the small town of York. York, population 2,854, is in Sumter County, population under 15,000 and listed as one of the poorest...