Blog Posts - Coastal Artisans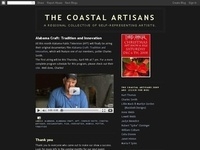 All this month Alabama Public Television (APT) will finally be airing their original documentary film Alabama Craft: Tradition and Innovation, which will feature one of our members, potter Charles Smith.The first airing will be this Thursday, April 9...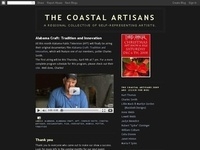 We are pleased to be presenting our Third Annual Christmas Art Show and Sale, where we will be showcasing our eclectic mix of fine art and fine craft at the Mobile Botanical Gardens located at 5151 Museum Drive, Saturday, December 6, from 9 am to 4 p...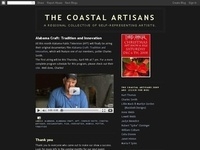 Metal Artist Frank Ledbetter creates functional metal art using stainless steel, carbon steel and aluminum. Because his Dad always had a metal shop in the backyard, he grew up around steel fabrication and welding. After serving in the Marine Corps...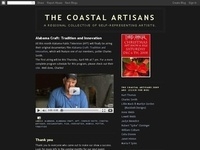 Handwoven Trans-Seasonal Wraps & ScarvesOriginally known for rag weaving and hand spinning in Tennessee, Celia Dionne has been exhibiting prize winning "Fun Wraps" since moving to Alabama in 1994.She weaves these shawls and triangle-based gar.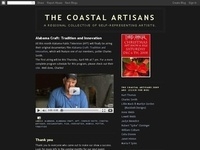 Charles Smith is a well-known and well-liked Mobile, AL, potter who began his career in the early 1970's: "I began studying art after a tour of duty in Vietnam, the trauma surrounding the war made me want to pursue the arts."Smith matured his i...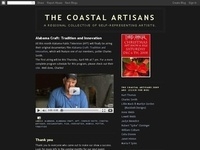 "When I was in college, earning a BFA degree in art, I asked one of the professors why he made art. Waiting in anticipation of his answer, I was expecting some deep philosophical reasons. I will never forget his answer. He said, "I make art because