Blog Posts - Coconut Wine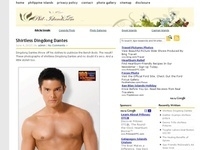 Coconut wine or Tuba is a sweet, fresh or mildly fermented sap taken from tapping the young expanded flowers of the coconut. It is popularly known locally as "Jungle wine," it is also called coconut toddy. Coconut wine or Tuba is the most popular...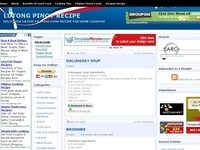 Steamed Maliputo Ingredients: 1 medium-size maliputo fish (a fish native in Taal lake in Batangas) 1 tbsp. salt 1 tsp. sesame oil 1 tbsp. lambanog (coconut wine) 1 thumb-size ginger spring onions Steamed Maliputo Procedures: 1. Gut the maliputo, rins...