Blog Posts - Colouring Books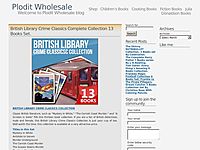 DREAM CATCHER THREE BOOK COLLECTION Adult coloring books are all the rage these days, and for good reason. Many people have found that coloring relaxes tension and brings a certain creativity. In this Dream Catcher  Books Collection, books celebrate...
If you are planning a long train trip with kids then you may benefit from a few tips about how to make things fun. You could end up on the journey from hell if you find that your children start to get bored; this is a nightmare scenario. What follows...