Blog Posts - Comforting Items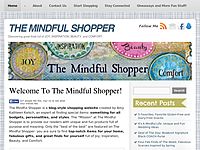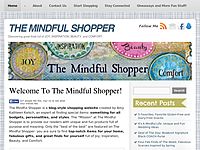 It's A Mindful Life: All About Weddings Hello! Since creating The Mindful Shopper I have discovered I can incorporate the mission of The Mindful Shopper into my own life in many ways in addition to shopping. I have found great satisfaction...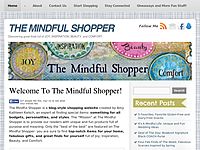 Fabulous Scarves Inspired by Spring! Why a post today about Spring Fashion? Today in Minneapolis, we are facing the reality of another HUGE snowstorm. I know this Winter has been tough for many of us. My hope is that these beautiful … Continue...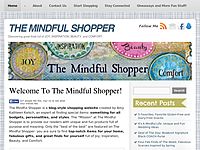 A Look Back at Our Top Posts and Pinterest Pins from 2013! I get excited when the time comes to look back at the previous year at The Mindful Shopper and to share some of our Top Pins, Posts, and … Continue reading →The post Our Top Pins...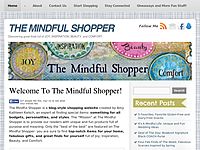 We have gotten to the "heart" of the matter at The Mindful Shopper and created a fun collection of items full of heart. There is something here for all of the special people in your life- something for everyone, every … Continue rea...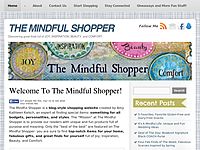 Hello Friends! Welcome to my first post of 2014! As each New Year arrives, I spend time reflecting upon my life. This year I came to a very important realization, something that has been life-changing for me! So of course, … Continue reading ...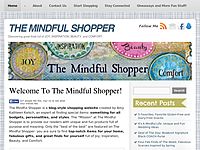 [FIRST ROW] Wine Bottle Holders ($14, on sale for $12 each). Red Ornament Plate ($6.36 each). 5-Piece Wine Bottle Accessory Set ($34, on sale for $25.50). [SECOND ROW] Sweet Bird Cup and Saucer Set ($27.96, set of four). Bulldog Bottle Stopper ($1...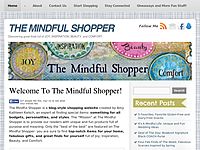 Gifts For Baby [FIRST ROW] Cable Knit & Luxe Faux Fur Bunting ($49, on sale for $39). Pirates and Mermaid Rattles ($14-$20). [SECOND ROW] Baby Shark Slippers ($34). Striped Flower Rattle ($29, on sale for $21.95). Horse Mobile ($139) by Artist...