Blog Posts - Commando Kids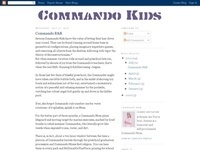 *This is a final post to the blog here...the next report will be filed through Commando Mom's almost-ready website, with links to the archives here.Spokane, a jumping off point for this Commando KidChange gripped Camp Gustafson recently, with a new...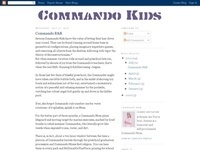 Serious Commando Kids know the value of letting their hair down year round. They can be found running around home base in geometrical configurations, playing imaginary superhero games, and removing all objects from the shelves, following with vigor t...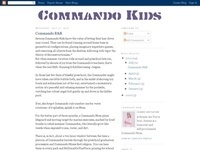 Commando Mom has spent the last two weeks not shirking responsibilities, but rather, shoveling food day and night into a seemingly bottomless pit that used to be her Commando Kid, but now has apparently graduated to Commando food processor status.At...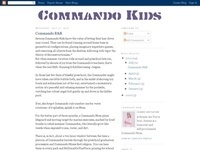 Please take a moment to visit Poetry4Kids, the Web site of children's poet Kenn Nesbitt, where the delightfully wacky book My Hippo has the Hiccups is currently available as a free e-book through April in honor of national poetry mont...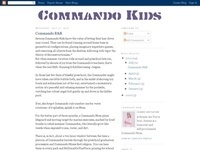 Recipe for a successful Commando road trip. Add to smallish, 2002 vintage, four-door sedan full of necessary rations, camouflage, and battle plans for storming Seattle's playgrounds:1 busy Commando kid, bottled into a booster seat2 toy Army trucks th...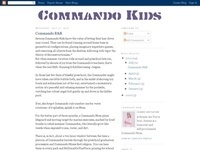 A Commando Guide to Visiting Foreign BasesCommandos frequently accompany their commander on field maneuvers and are ever-ready for new adventures. Whether this is because their company is so pleasurable or whether the babysitters have gotten to know...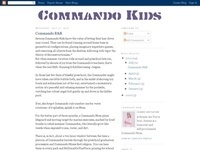 As a command post, Camp Gustafson is as about as tight as it's going to get. It's hard to find the beds, let alone bounce a quarter off of them. There's no dusting at Camp Gustafson—we already have plenty of dust, we don't want more. Luckil...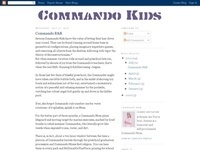 Certain children who clearly are Commando Kids. Many others, however, have at least some Commando tendencies or aspire to do as much as they can, as often as they can. Since Commando Kids have advanced ways to get what they want, and take control of...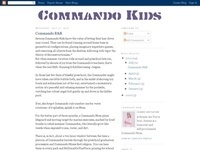 Once a Commando kid reaches a certain age and rank, it becomes clear the importance of selecting the proper fuel sources to power the Commando through a day filled with physical training, artillery inspections, and naptime avoidance drills.Sugar, can...