Blog Posts - Communication And Conflict Resolution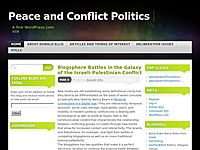 A narrative is an argument because it is an interpretation of evidence that explains some version of reality. As scholars explain, narratives provide a foundation for reasons. If a Palestinian tells a story of lost land and injustice then he or she i...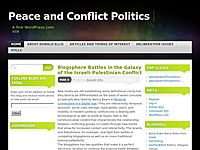 Whether your intellectual tradition is that of the Enlightenment, or the religious patterns of Buddhism, Hinduism, Islam, Christianity, or Judaism along with modern liberalism each provides horizons of meaning that offer a picture and a future of pea...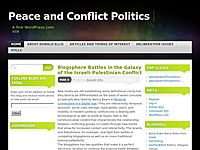 Ever have a political discussion with a friend and have it degenerate into incompatible positions that cause tension, anger, and exasperation? You have to learn how to appreciate "reasonable disagreement." This is not a contradiction in terms; yo...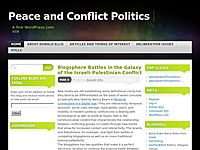 Reblogged from Anne's Opinions: It's time for another Good News Friday installment. My first item for this week is the very exciting news that two out of the three 2013 Nobel Prize winners for chemistry are Israeli, and the third winner is Jewis...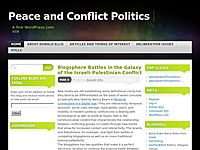 Reblogged from This Just In: U.N. evidence that could show whether chemical weapons were used in Syria will head to a lab Monday, but the answer may just be a formality. The American president has already said there's no doubt Syria's government kill...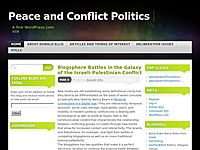 I grow weary of listening to all these claims of developing democracies in places like Egypt, Tunisia, and Libya. It's well enough understood that elections alone don't mean much and some minor rabble rousing from the population is equally as tri...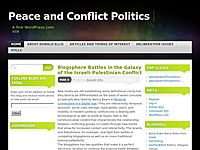 Extreme opinions are one of the thorniest issues when it comes to trying to solve problems and the necessary "difficult conversations" required. But related to extreme opinions are rigid opinions; that is, those people who hold firm opinions from...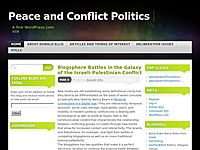 Last week I attended a conference on Zionism at Brandeis University. It was an excellent conference populated by highly capable people all of whom had something to say and are worth listening to. There were lectures on the history of Zionism and its...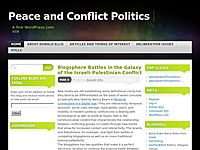 When grappling with the difficult issues of intractable conflicts and how to moderate them one always encounters the "contact" solution; in other words, the two competing groups must get together and begin the process of communicating in such a w...