Blog Posts - Compassion Fatigue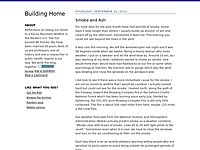 Knowledge is Not the Same Thing as ExperieneI have been asked to write a personal retrospective for a scholarly journal. I am to take that middle path where one is totally cut adrift because of the severity of the situation while at the same time be...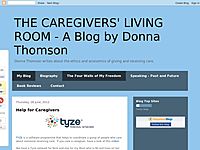 Guest Post As only a part-time caregiver to my grandmother, I feel fortunate that her caregivers are both caring and attentive to her needs and respect her as an individual. However, I'm all too aware that senior neglect and abuse are wide...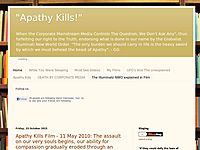 Murdered soldier Drummer Lee Rigby, R.I.P. The savage and barbaric murder of Lee Rigby on a London street last week shocked many of us. However, already this has subsided, and it is this which is much more frightening. As a result of thi...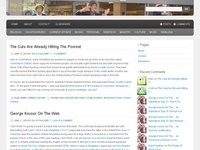 The news overnight of the bombings at the Boston Marathon is horrible. Many friends on Facebook are committing themselves to prayer for those affected, and asking others to do the same. As the FBI investigates and no organisation has boasted that the...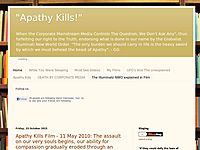 In the UK on 11 May 2010, a diabolic precedent was set in motion, oblivious to the masses who were to become so incrementally docile and critically infected by a most malleable, malevolent and esoteric virus, "Apathy". It was delivered from a manifes...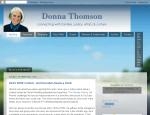 Last week, Nicholas had an appointment at the hospital sleep study clinic. Nick has severe apnea and we wanted a current read on how often he stops breathing during sleep. We were to arrive at the hospital with his nurse and an overnight bag at 10...