Blog Posts - Conscious Travel

The Happy Nomad ꔷ For Backpackers by Backpackers It is quite true that travelling helps us unlock our minds and gives us a sense of freedom from the clutter of daily life. Travelling fuels up that spark within us that leads us... by Ami...

The Happy Nomad ꔷ For Backpackers by Backpackers Mahatma Gandhi once said- "The  best way to find yourself is to lose yourself in the service of others." A new research by the Harvard School of Public Health indicates that serving othe...

The Happy Nomad - for Backpackers by Backpackers   Education for children in the Elephant village community becomes stable, thanks to steady presence of volunteers and continuous efforts of the NGO called Saarthak For a village that has never ev...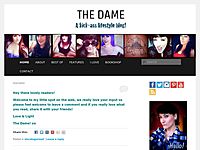 When I can't travel as freely as I want to, or I need travel inspiration, I spend an afternoon… The post 10 Must Do's In Southern Thailand appeared first on THE DAME INTERNATIONAL.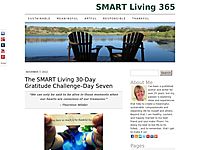 "He who would travel happily must travel light." ~Antoine de St. Exupery          As I mentioned in a previous post, Thom and I are currently traveling for over three weeks.  After nearly a dozen overseas trips we've learned—...