Blog Posts - Cook Show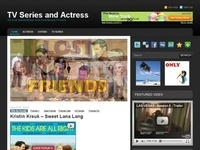 Can female chefs on television be categorized as actresses? And can numerous cooking shows also be categorized as TV series? Well, I don't care if they can't. Since I have a new hobby of trying Chinese recipes lately, I watch … Cont...
Many of us are busy with our every day lives and sometimes we don't even have time to cook a wholesome meal for ourselves nor our family. Take away, fast food and frozen meals may be some of the options but do we ever think of what we are actually fe...